Description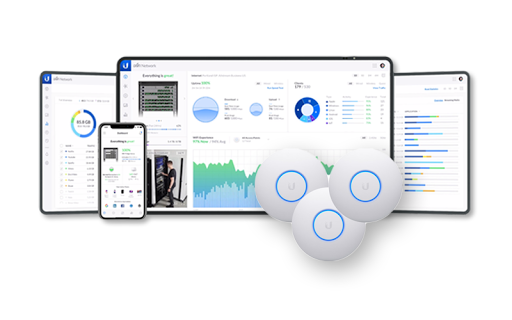 Wireless Networks are a predominant element in current network infrastructure regardless of Office or Home. Ubiquiti range of devices supports users to build and manage wireless networks in a passion that is no longer required to be techy. The iconic built of the AP brings a look to the wall and ceiling with blue color LED lighting.
Key Features:
– Supports industry standards 802.11 a/b/g/n/ac
– Supports Dual-Band 3×3 MIMO
– Coverage up to 122 meters
– Supports 250 plus users
– Supports wireless uplinks. (Reduces overhead to lay cables for places with difficulties)
– Supports 1750 Mbps speed with dual bands built-in antennas
– Built-in 2x 10/100/1000 Mbps RJ-45 Ethernet ports
– Support industry-standard 802.3af and 802.3at PoE features
– Enterprise-grade features
UAP AC Pro enables roaming features for an excellent Wi-Fi experience for users. Enabling guest access control, coverage and deployment mapping are great features for the investment. Unifi controller enables easy management, in-depth controlling power to the administrators with a user-friendly GUI. Combining with Unifi firewall brings application-level traffic filtering and ensures the security of the connected clients. These lightweight access points come with all accessories required to mount and operate. All these access points are certified by international compliances like CE, FCC, IC.